We got back a couple of days ago from our trip to Nova Scotia, where we spent the holidays with Adam's family.  It was so nice to spend time with Adam's mom and sis as well as meet other family members for the first time (my first trip out east!). I got some amazing gifts too :)
And... Adam, being the amazing husband that he is and (ahem) avid read of velvet toolbox, decided to get every single item on my Anthropologie wish list, noted in a recent blog post.
Remember this?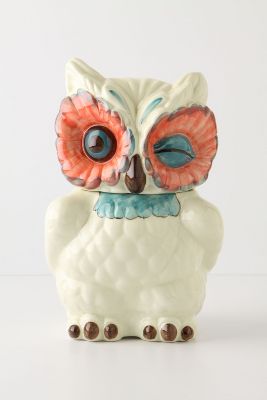 I own it.  Yep.
And this?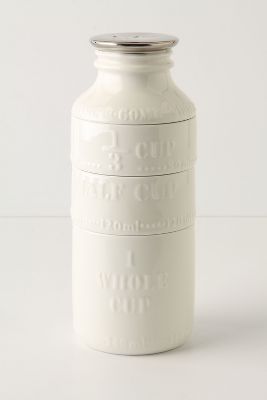 All mine.  muahahhaaaaa!  I also got a cookbook, a lovely apron hand-picked by Adam (not even on the list!), a bread canister, and farmer's market ceramic baskets.
Now, all I need is a kitchen.
Speaking of kitchen.  Thanks to all of your feedback on Facebook and the blog, the decision on which lighting to pick was a piece of pie.
The majority of you picked option #1, and the order has been placed!  Can't wait can't wait can't wait!
What else? Let's see.  We've spent the last couple of days tying up loose ends before the plumbers come in to (finally) raise the plumbing in the kitchen.  Removing all of the old gyprock nails from the kitchen walls, screwing the plywood down nice and tight to avoid squeaky floors, and patching up some holes in the floor where there were previously some vents.  The plumbers will be coming in tomorrow to complete the 2-day job, and then (hopefully) things will start moving quickly.  Electrical wiring in the kitchen, gyprock, flooring, paint, yada yada.